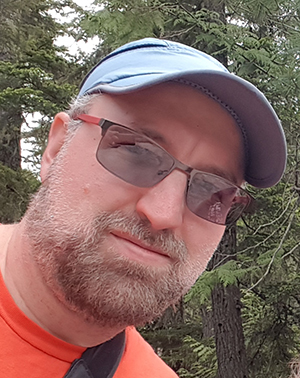 Many of you who already know me may not know about this particular part of me. Not that it's been a secret, but it's something that has impacted some deeply personal experiences I've had over the years. I've been taking a long personal journey into the world of energy healing.
Years ago, at a time that I was experiencing a pretty severe "identity crisis", I found Reiki energy sessions greatly helped me through those difficulties. I had many sessions with a Reiki Master, both in his studio and "distance" sessions while I was at home. The results were astounding and energy work has weaved it's way into my life throughout the years since.
More recently I've been working with a number of awesome healers and it's made me realize the huge impact this journey has had on me and others. It took a long time to wrap my head around the idea that something like distance energy sessions could produce results. I honestly wouldn't have believed what is possible unless I had experienced it first hand for myself.
I found that, not only did distance energy sessions work, but they were some of the most powerful things I've experienced in my healing journey. This experience inspired me to learn more and lead me to train to be a Reiki Master. I want to share my enthusiasm for distance energy work with others, so I setup this energy club as a way to share this knowledge, passion, and experience.
Distance Energy Club Details
Three times per week I hold a distance energy session for all members of the club. The sessions happen Monday, Wednesday and Friday at 1:15pm Eastern time and generally last about 20-30 minutes. Since we will be using distance energy healing techniques you can be anywhere while participating and we don't talk on the phone or Skype during the session. You can even be busy doing other things during that time – the spiritually guided life force energy will always find its way.
As a club member, each week I will ask you if you have anything in particular that you'd like to get out of the upcoming sessions. You'll be able to fill in the simple online form if you do, otherwise the wise energy of the sessions will simply work for your greatest good. I'll also follow up with the group by email after each session and let you know what I experienced through our time together that day. These group healing events can be very powerful and all members tend to benefit from the energy being received by all the other members of the group.
Some of the benefits of energy healing can include:
Relaxation and stress/tension release
Clear the mind and improve focus
Improve relationships
Relieve physical pain and accelerate the body's self-healing ability
Emotional healing and spiritual growth
and so much more!
The club is open to all, regardless of your experience with Reiki or energy healing. There is a free two-week trial period with no obligation to continue and no payment details are required up front.
There are so many benefits to receiving Reiki on a regular basis through group distance sessions. Some of those benefits include:
On-going regular doses of healing energy – all the benefits of Reiki 3 times per week
The energy healing received by each individual can benefit all the other members of the group directly, multiplying the effect
A community of like-minded people to be a part of – in a time in our world when the real feeling of community is rare
Reduced cost vs. private sessions, which are often $100/hr or more
If this appeals to you here's how to start. Simply fill in this form to let me know you're interested and I'll get you started with your free trial! I'll send you all the details you need to join in by email right after you sign up. If you decide to continue on after your trial, on-going club membership is only $22/month – which works out to less than $2 per session. But give it a try first – no strings – and see for yourself what people are talking about!
All the best in your journey!
Andrew
P.S. Simply click here to sign up today for your free trial with no obligation.


If you would like further information check out the FAQ page.
Testimonials
"Receiving Andrew MacKay's distance energy sessions is a delight. The distance group sessions help me get motivated and are very relaxing. I love having energy sessions often to keep me on track with my life. Very energizing too. Thanks Andrew."

M.L. – Edmonton Alberta

"Andrew's distance energy sessions are out of this world good. As a Reiki Master I'd rarely given myself the opportunity to be on the receiving end of energy healing, and I've found this combination of Andrew plus the extra benefit of 'group energy' was exactly what I needed. This program has fast become a major support in my life and projects. I am so grateful to Andrew for making this available!"

A.B. – Guelph Ontario

"Oh wow!!! How do you do that???? I feel as if you have been sitting on my shoulder today!!!!"

M.A.H. – London Ontario

"How totally awesome. Thank you for sharing! You have a beautiful gift. I am so happy to do this healing with you."

G.W. – Sault Ste. Marie Ontario